Shape the Brows with efficient Eyebrows Tinting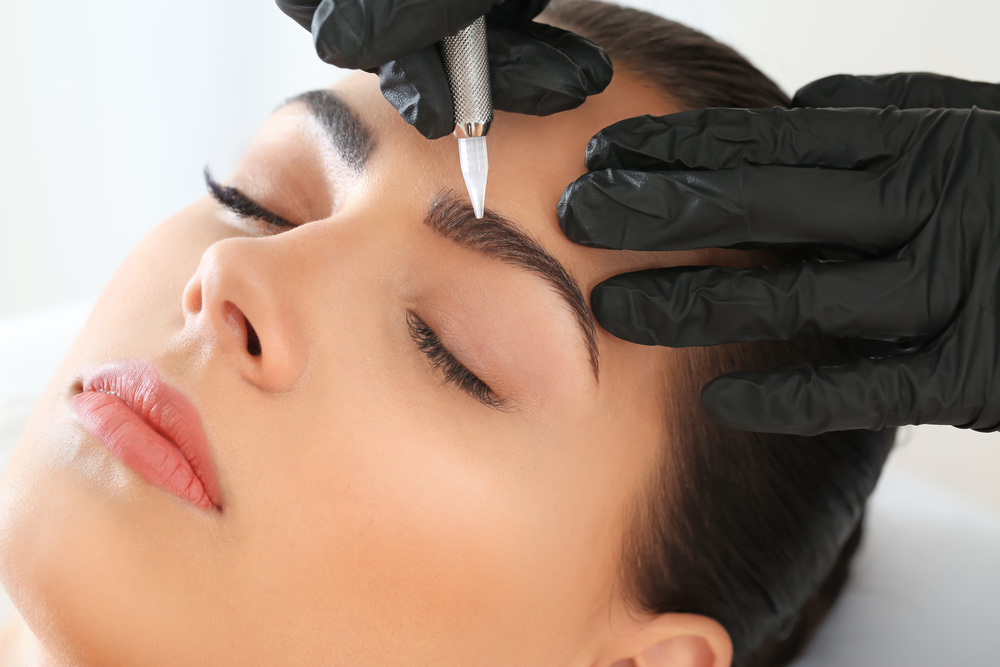 Eyebrows are that part of the body that can be waxed, shaped, and groomed in all the best possible ways. It certainly does have a positive impact if changed in the right manner. Eyebrow tinting is one such process that can contribute to giving a better look, rather it can turn out to be a game-changer.  This beauty treatment is efficient but since there are many first-time users, they often hesitate and wonder whether it is a reliable option and whether it could have any negative effects. Well to be precise and short, it is one of the amazing techniques that can give eyebrows a better style and change the overall look.
Reason to Tint the Eyebrows:
Gine is those days when the traditional over-plucking was the only hope to shape the eyebrows. Now there are much better options and eyebrow tinting is one of them. Rather, brow tinting is one efficient way to get rid of the over-plucking problem. It is also a perfect answer to give a lighter look to the eyebrows since factors like age often hamper it. Besides, tinting can give brows a much thicker look too.
Tinting may enhance the brows for quite some time, say around one month which of course can be a lifesaving solution. Besides, for a natural look, this is the best option to choose. It is possible to apply minimal makeup with brows that are well tinted. This means additional use of brow pencils or gels is not required.
This one is a time-saving option because it doesn't need any time to be given on the additional eyebrows filling process. Besides, it also grabs the attention of the people around in a positive manner by which confidence will automatically be boosted.

Tips to Tint the Eyebrows:
It is always better to take advice from a beauty expert. The reason is quite clear and that is the professional holds years of experience in this and hence the chances of the process being done safely are more. Besides, there are brow technicians who can ensure the shaping of the eyebrow is given accurately enough to match the overall face and thus would complement the skin tone as well.
Know More About Eyebrow Tinting:
This process is more like a semi-permanent dye process. It has the use of the color that needs to be added for filling up the eyebrows. This way eyebrows would look fuller. Besides, with the results, it would be possible to give eyebrows an amazing shape. Besides, the aestheticians would even match out the tint to the natural color of the eyebrow and thus give more of a natural look. It, however, is equally important to visit the spa for such service.
Conclusion:
The eyebrows tinting process might seem to be a time taking one but since it lasts for a long time, that means, every time the process of filling up the eyebrows with a pencil is not needed. This painless process doesn't need any kind of additional timing to be given now and then.