Top Ways to Wear a See-Through Shirt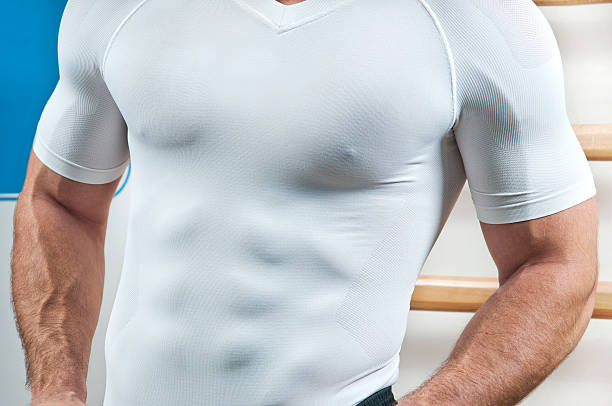 If you are an aspiring fashion expert, you must have heard of sheer tops. Made from see-through materials such as translucent fabric or lace, these tops add an unmistakable flair to even the most basic outfits.
When you know exactly how to pair this top with the right items, this simple clothing article becomes an impressive style statement. No matter the time of day, it delivers a striking look that remains unforgettable for all the right reasons.
But how do you achieve that feat? More importantly, exactly what options do you have at your disposal? To help you learn more about sheer tops, here's how you can wear a see-through shirt.
Mix Your See-through Shirt With the Right Undershirt
First things first: While it may seem a bit intimidating to wear a sheer top, it's nothing different than a regular piece of clothing. You just need to pair it with the right accessory to pull it off with the utmost confidence.
Some of the common options that are worn under a see-through top include:
Camisoles
Tank tops
Fitted crop tops
Tube tops
Bra tops
Depending upon your level of comfort and the setting you are going to wear your sheer shirt in, you can choose from any of these undershirt or garment options. You can also play with different colors to pick between a monotone or a contrasting palette.
Wear It With Jeans
Once you have settled on a pairing for your see-through top and its undershirt, you can move forward with completing your outfit.
One of the most popular options to wear a see-through shirt is combining it with a pair of jeans. This is a timeless pairing that works with almost every sheer top. But there are a few styles that are termed clear favorites in this category.
For instance, a sheer top with a lacy design works effortlessly with a pair of jeans. Similarly, a see-through chiffon top also pairs well. Whether you wear wedges or boots, this fashion choice looks as flawless as it is daring.
Pair It With a Pencil Skirt
If you are going for a more formal look, you can go with a two-tone, contrast collar shirt instead. But if you want a monotone top anyway, you can go for a looser fit to achieve the same style.
These loose sheer tops are usually available in fabrics such as chiffon. They project a more professional style while still looking different than typical blouses.
You can easily combine this see-through shirt with a suitable shade and material of a pencil skirt. For professional settings, you can wear a tank top or similar garment underneath. Complete this outfit with heels, and you have got yourself a winner.
Wear Contrasting Shades and Materials
Sheer shirts are designed in a way to blend in with other fabrics, materials, and colors. You can make a single sheer top look entirely different from its original design with the right choice.
That's why sheer shirt owners are often found pairing lace with leather or neutral colors with vibrant shades. It is a regular choice for those who want to break fashion norms. But even as a rarity, it works for those who are looking for something different.
Keeping this in mind, don't hesitate to mix and match different outfit pieces with your see-through shirt. As long as you feel comfortable in your skin, your sheer top can pave the way for a head-turning look.
By following these suggestions, you can easily wear your sheer top in different ways and amaze those around you on a regular basis. With the right selection, it can become a staple in your personal wardrobe.