Explore The World With A Trouble-Free Mind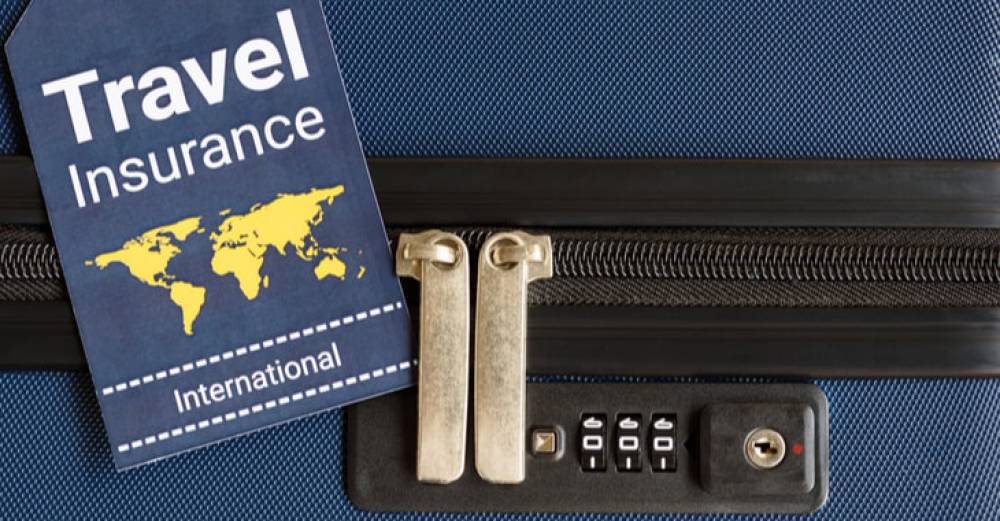 Are you planning a trip to your favorite overseas destination? Travelling can be an exhilarating experience if you plan it with care. There are hundreds of things to do before you can finally be seated in that airplane and relax. From applying for a passport and visa to booking tickets and packing everything you may need while traveling, arranging foreign currency, the list is endless. You may be very thorough and meticulous in your planning, but sometimes things can take an unexpected turn for the worse and put you in a position you had never imagined, even in your wildest dreams. It could be anything from a medical emergency, loss of checked-in baggage, lost passports, or travel delays due to unforeseen circumstances. Taking the help of Traveling insurance is best in such circumstances.
What is Travel Insurance?
Travel insurance is a policy that offers compensation to the insuredthat covers any mishap while traveling. Both domestic as well as international travel are covered by travel insurance. These policies prove very helpful in any of these situations:
Accident
Loss of passport
Medical Evacuation
Loss of belongings
Cancellation or curtailment of the trip
Hospitalization
Losses due to Trip delays.
Why is it beneficial to buy a Travel insurance plan?
Traveling is a passion for some people who love to explore new destinations and collect memories to cherish for a lifetime. Gone are the days when people waited for summer vacation to travel. They head to their favorite destination, at the first instance, and explore different places. These short getaways, especially abroad are generally expensive and if you don't want extra financial burden due to an unfortunate experience during your trip, it is better to take all necessary precautions. A good travel insurance plan ensures that you enjoy your trip without worrying about anything. If you are still not sure whether you should insure your travel, go through these benefits and then decide what to do.
Mandatory Requirement – Travel insurance is made mandatory by many countries before you can even apply for a visa. Others ask you to get your trip insured before starting your journey. This leaves you with no choice but to buy a travel plan according to the guidelines of the regulating authorities of the particular country where you are planning to go.
Emergency Medical Attention cost – Travel insurance policy is a boon if you need emergency hospitalization or have to undergo an immediate treatment during your trip. The medical costs are extremely high in countries like the USA and Britain along with many others, so it is advisable to be prepared for any kind of exigency. You can easily cover the medical costs with the insured amount.
Emergency Evacuation – If you are in some remote area and need immediate treatment, the insurer is a great help in arranging to evacuate you so that right treatment and care may be provided at the earliest.
Cash-less Treatment Facility – The insured gets the cash-less transaction facility in all network hospitals, which is very convenient while traveling. You may not have ready cash to pay for the huge cost of treatment. Knowing that you have a valid travel insurance is a great relief at that crucial time.
Flight-related Complications – Flight delays are a common problem, especially if you are booked on connecting flights. Checked-in baggage may get lost during transit causing unnecessary problems. All these things are taken care of automatically if you have a valid travel insurance. Loss of passport is scary, to say the least. It is an essential document while you are abroad and the travel insurance can help you in such a situation. It is a great relief to know that help is at hand in a new and unknown place.
Stress-free Trip –You can travel peacefully knowing  that you are prepared to face any unforeseen circumstances if you have a good travel insurance. You can simply enjoy your trip without worrying about probable emergencies that may happen.
Customized Coverage – Travel insurance plans are designed keeping in mind travelers of all age groups and provides compensation for the entire family. You can choose an individual policy or a family-floater policy depending on your needs.
Emergency cash assistance – The insurer also helps in providing emergency cash in case your money gets stolen.
Legal Issues – In the unlikely incidence of you getting involved in some legal complication while traveling, the insurer pays off your legal liabilities and other expenses.
Home Burglary – Some policies also provide coverage for burglary in your house during your absence.
Care Travel Insurance has carefully curated plans to suit every need and requirement. So, next time you plan a trip, don't forget to buy a good travel plan so that you can enjoy a stress-free holiday. Bon voyage!