Are Sterling Silver Earrings for Everyday Use?
Jewelry is a fun way to accessorize and elevate your look. But, it can be intimidating to know how exactly to keep your jewelry in mint condition.
Each type of jewelry has its own guidelines on how to maintain it. Taking great care of sterling silver earrings is an attainable goal if you adhere to certain rules.
Pros and Cons of Silver Jewelry
Pros
Hypoallergenic
Sterling silver is proven to be hypoallergenic. So, there is minimal concern about allergic reactions.
Easy to Maintain
Sterling silver is relatively easy to care for. There is not a tremendous amount of effort that has to be put forth to maintain the quality of your sterling silver earrings.
This type of metal should be stored in a dark, air-tight place to prevent the jewelry from tarnishing. When tarnishing does occur, however, it can quickly be fixed. Simply, use a dry microfiber cloth to bring back the shine.
Some people choose to invest in commercially available silver polishes or opt to bring their jewelry to a retail location for regular cleaning. Take heed when using certain cleaners. Oxidized sterling silver may be ruined by-products that could possibly remove the oxidation. It is important to keep polishes away from stones.
It is Affordable
Expensive jewelry is impressive and noteworthy but can easily be quite expensive. A bonus of sterling silver is how affordable it is in comparison to more expensive metals like gold. This makes it more attainable and realistic for the average person to afford and enjoy.
It Lasts
Sterling silver is remarkably durable. This type of metal can withstand the test of time. It lasts a while which makes it timeless, able to last for generations.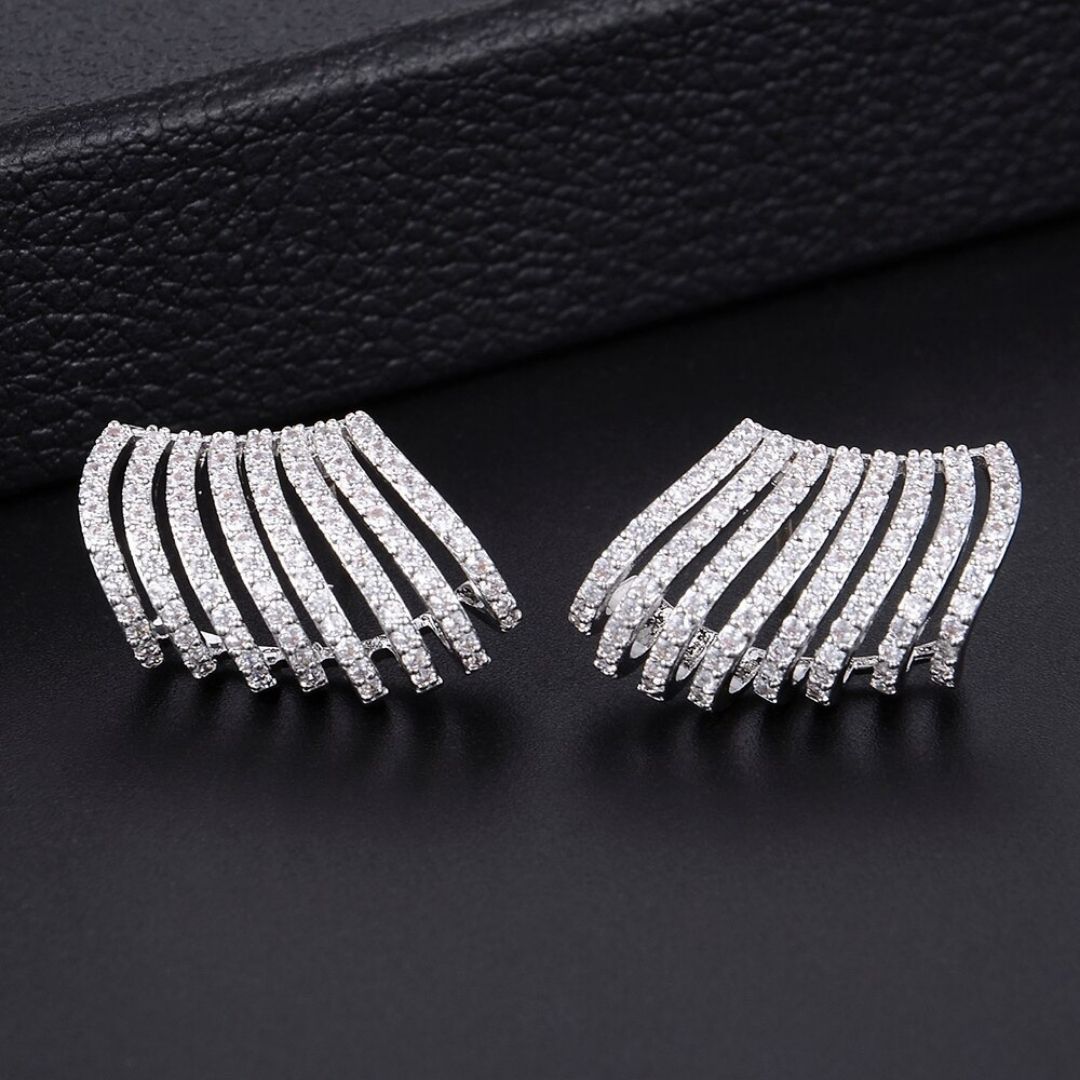 Cons
It Tarnishes
It can be pretty heartbreaking to open your jewelry box and notice a tarnished piece of sterling silver jewelry. But, be not dismayed. Tarnishing can be prevented with regular maintenance. Ironically, the more often you wear your jewelry the better. It turns out the natural oils of our body can contribute to its lubrication which slows down the tarnishing process.
Things to Avoid When Wearing Sterling Silver
Excess Humidity
When your sterling silver jewelry is exposed to too much moisture, it can become tarnished. Avoid submerging your sterling silver jewelry in water too often. The occasional dip in the pool is permissible. But, too much moisture leads to corrosion aka tarnishing. If it gets wet, use a cloth to dry it as soon as possible. Allow it to dry completely before wearing it again.
Chemicals
Avoid exposing your sterling silver jewelry to household cleaners and/or strong chemicals as much as possible. Certain chemicals could cause permanent damage if it comes in contact with sterling silver. Take special care to remove your jewelry and put it in a safe location to avoid any accidents.
Sterling silver is a beautiful choice for a statement jewelry piece. This versatile metal fits with nearly every lifestyle and can be affordably cared for. Sterling silver can and should be worn as often as possible. This makes it the perfectly sensible selection for your next pair of earrings. If you're looking for a lovely set of sterling silver jewelry, you can always visit sites like Silpada.