5 Shopping Tips for Finding The Perfect Engagement Ring
Marriage is an eternal bond of love between two people. An engagement ring binds two people in this bond of a lifetime. That's why it is essential to buy one that compliments your love. Although many people choose a 3 carat diamond ring for their engagement, you should select the engagement ring that suits you best.
If you are confused about buying the engagement ring, you are at the right place. Here are five tips to help you find the ideal engagement ring.
Determine The Desired Ring Shape.
If you know your partner's preferences about the diamond shape (also known as cut), it will narrow down your hunt for the engagement ring to a great extent. There are different cuts of diamonds, and each cut is priced differently. The round brilliant cut is considered the most expensive, while pear and marquise cuts are relatively inexpensive.
Keep in mind the cut, carat, and other specs before choosing a ring. For instance, a 3-carat diamond ring with an excellent cut would be perfect for an engagement ring. However, if you want a bigger size and more carats, you can choose a different cut than the excellent and brilliant cut.
Measure the Ring Finger Correctly.
It might sound obvious, but it is essential to measure your ring correctly as it determines the ring's fit. If you don't want your ring to be too tight or loose, you need to get your ring finger measured by professional jewelers. A loose ring might fall off easily, while a tight ring can affect blood circulation. The ring should comfortably snug your finger without causing any stiffness.
Check Whether the Engagement Ring Goes Well with The Wedding Band.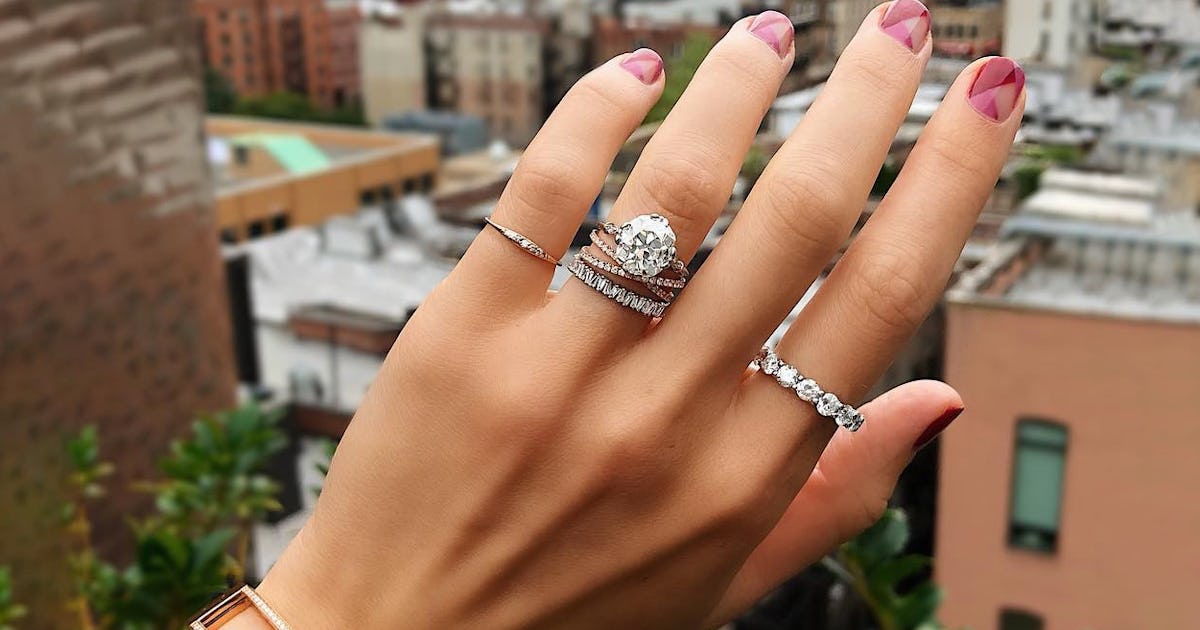 Even if you find the best engagement ring, it's just half the work done. You still have to find the wedding bands that you will wear daily. Think about whether the wedding band and the engagement ring will go well with each other or not.
Pick the Metal for the Ring.
The ring metal plays a significant role in the aesthetics of your engagement ring. Platinum and white gold are two of the most popular metal choices for rings, as they are premium and give a sleek look. The metal also affects the ring's price, so choose the suitable metal for your ring, which complements the ring design and doesn't burn a hole in your pockets.
Make Sure the Ring Suits her Style.
Your partner is the person who is going to wear that ring, that's why it's important that she likes it from the heart. Ensure you choose a ring that compliments her style and personality. Please keep your personal choices aside and figure out her ideas about the engagement ring.
Most probably, she must have already figured out in her mind what kind of engagement ring she wants. So, you can observe her style and check what types of rings she wears often. Though the simplest way would be to ask her, it might ruin your surprise.
Choosing the perfect engagement ring will be relatively easier with these tips. Make sure you buy the ring from authorized and licensed jewelers, and don't forget to take receipts and diamond purity certificates.