5 Ways To Make Working Outside More Comfortable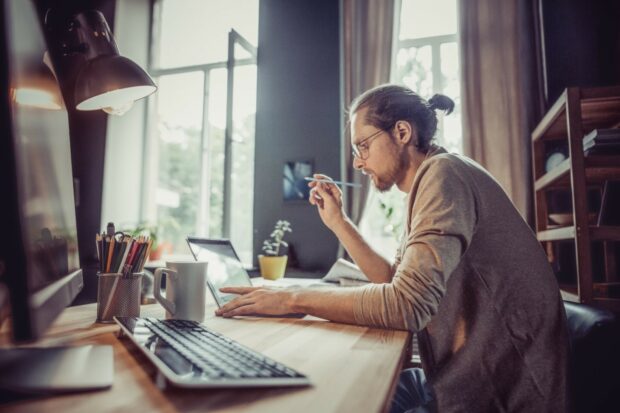 Whether you're working in the freezing cold, blazing heat or mild weather, working outside has its fair share of risks and hazards that make it uncomfortable. These five tips will help you be more comfortable when working outside, so you can work longer and harder.
Neck Tubes
These multifunctional neck tube bandanas for men can protect you from all kinds of weather conditions. They keep you warm when it's cold out and block UV rays to prevent sunburns. They also protect against windburn and absorb sweat. They can be worn in a variety of ways, including as a neck bandana or headband. If you're looking for a comfortable way to protect yourself from outdoor elements while looking good, these multifunctional neck tube bandanas for men may be the perfect solution for you.
Clip-On Insect Repellent
Nothing ruins your day quite like getting covered in mosquito bites. These refillable, clip-on insect repellent devices are great for creating a protective barrier that wards off pesky bugs, keeping you from getting bitten constantly. They can be clipped to your belt or bag or left on a surface near you. The fan inside will spread the repellent several feet, so you're protected as long as you're within range.
Insulated Water Bottle
When you're out working in the heat, a swig of ice cold water can cool you down instantly. An insulated water bottle will keep your water nice and cold, so you're never met with unpleasant hot water when you go to take a drink. Opting for a bottle with a filter can also make your drink taste better when you're having to fill it up from the tap on work sites. Staying hydrated while working outside is crucial for keeping cool and staying healthy, so you may as well enjoy what you're drinking.
Waterproof Socks
Hot or cold, getting your socks wet will make your day go downhill fast. When it's cold out, getting your feet wet will cause your body to lose heat faster, making you cold. When it's hot out, your feet can develop blisters or cracks from being wet for too long. Waterproof socks will prevent your feet from getting wet so you can stay warm and pain-free. Some will even help wick away sweat.
Hydration Packs
Hydration packs are a great way to keep water on your person at all times. These are perfect for times when you can't take a break to get a drink or your water bottle isn't easy to access at the moment. The convenient drinking tubes make it easy to drink from the pack without ever having to take it off. Some packs even have additional compartments to carry other gear, and weight distribution technology makes them easy and comfortable to carry.
No matter what conditions you work in, there are ways you can stay comfortable. Whether you need protection from harsh weather, insect repellent, hydration or waterproofing, these five tips will help you stay outside longer so you can work harder.